First Emperor: An Epic Opera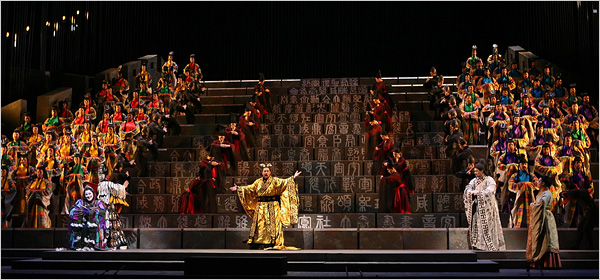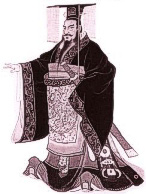 On the eve of the reopening of the opera First Emperor, the Renwen Society at China Institute presents a special talk by Mr. Peter McClintock, Director at the Metropolitan Opera House who is on the production team of this epic opera.
In what promises to be the most elaborate Met production since War & Peace, composer Tan Dun (Crouching Tiger, Hidden Dragon and Symphony 1997: Heaven Earth Mankind) creates an epic new opera set in the ancient court of Qin Shi Huangdi, the First Emperor of China. Plácido Domingo sings the role of the Emperor who unites China and builds the Great Wall. Paul Groves is Gao Jianli, the court composer who defies him and seduces Yueyang, the Emperor's daughter, sung by Elizabeth Futral.

The production team includes China's leading film director, Zhang Yimou (House of Flying Daggers and Hero), and Academy Award-winning costume designer Emi Wada (Akira Kurosawa's Ran). Ha Jin, the National Book Award-winning novelist, is the co-author of the English language libretto.
In this talk, Mr. McClintock will share with the audience his insights and the behind-the-scene anecdotes in the process of producing this opera. The speaker will also illustrate his talk with video footage from rehearsals of this production.
Mr. Peter McClintock has been a Staff Stage Director with the Metropolitan Opera for over twenty years. He has worked on over forty-five operas during his time there. He began the 2007/08 season by assisting director Adrian Noble on the new production of MACBETH, then went on to revive WAR AND PEACE, as well as to direct ERNANI and THE FIRST EMPEROR. He received his B.A. in Theater Arts from the University of California at Los Angeles, and began his opera career at the San Francisco Opera. He has also worked for The Washington National Opera, the Lyric Opera of Chicago, the Houston Grand Opera, the Kirov Opera in St. Petersburg, the San Francisco Symphony, the Vancouver Opera, the Opera Theater of Saint Louis, the Portland Opera, the San Diego Opera, and the Long Beach Opera. To see a list of productions he directed, please click here.
Admissions: Free for Renwen members and $5 for non-members.
Due to limited seats, advance registration and payment are required. To register and purchase tickets online, please click the following:
This talk will be in English.
For inquires, please call 212-744-8181 ext. 142 or email renwen@chinainstitute.org.
Location: China Institute, 125 East 65th Street, New York, NY 10021