Wang Renmei: The Wild Cat of Shanghai
(Film Screening and Author's talk)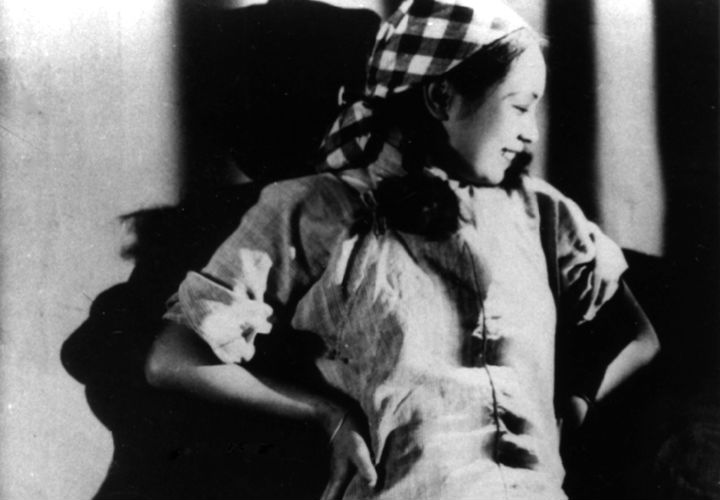 Wang Renmei in "Wild Rose"
At the invitation of the Renwen Society at China Institute, Dr. Richard (馬浩然) will give a film-illustrated talk titled Wang Renmei: The Wild Cat of Shanghai. Dr. Meyer is President Emeritus of the San Francisco Silent Film Festival and a member of the Board of Directors of the Seattle International Film Festival. He has had a distinguished career in public broadcasting and is now an author and scholar in the area of cinema. For a detailed bio of Dr. Meyer, please click here.
Wang Renmei was on a fast track to become one of China's leading film stars. Her early films were received with magnificent praise by audiences and critics alike. The film "Song of the Fishermen" in which she sang and played a major role was the first Chinese motion picture to win an International Award in Moscow in 1935.
The presentation by Dr. Meyer (talk and film screening) will explore the prevalent anti-feminist and feudal society in China prior to the founding of the PRC. These attitudes contributed to the downturn of Wang's promising career. In addition, her personal problems as well as the Anti-rightist Movement and the Cultural Revolution led to her hospitalization for mental illness.
Dr. Meyer's new book Wang Renmei: The Wild Cat of Shanghai, which was just published by Hong Kong University Press, will be available for sale at the lecture and the author will sign copies for those who wish to purchase the book. The restored Wang Renmei's greatest film, co-starring with Jin Yan DVD with a new sound track will be included in the book.
For Dr. Meyer's previous lecture at the Renwen Society entitled "Feudalism and Modernity in 1930s' Shanghai", please click here.
Saturday, September 21st, 2013, 3 pm to 5 pm
Admissions: Free for members and $5 for non-members. Advance registration and payment are required.
Location: China Institute, 125 East 65th Street, New York, NY 10065, between Lexington & Park Avenues)