A Lecture on Kunqu and Beijing Operas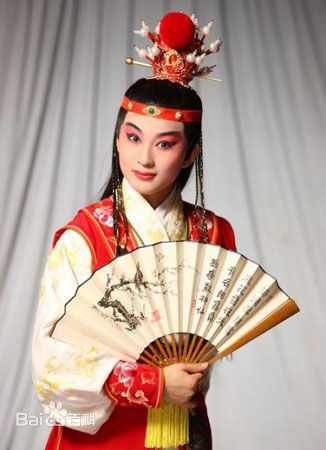 Kunqu and its most prominent descendant, the Beijing opera, are the unique classical Chinese theaters ablaze with a fusion of poetry, singing, dancing and acting, both of which have reigned as the predominant theatrical genres from the 16th century down to the 20th century, during the Ming and Qing dynasties. Like Shakespeare's sonnets, Caravaggio's paintings, Handel's music: all true beauties that must endure the test of time, the two Chinese cultural genres still look and sound so fresh that they remain as the towering and representative classical theaters of China today.
In conjunction with a production of both Kunqu and Beijing opera performances (at 7:30 pm on Sat. May 9 at the Kaye Playhouse), organized by the Asian Pacific Culture and Arts Center (APCAC), Ben Wang, Co-Chair of the Renwen Society of China Institute and a specialist on classical Chinese drama, will give a lecture in English on Kunqu and Beijing operas.
Ben Wang is Senior Lecturer in Language and Humanities at the China Institute, Co-Chair of the Renwen Society of the China Institute, and Instructor of Chinese at the United Nations Language Program.
An award-winning published translator, Ben Wang has taught and lectured on the Chinese language, calligraphy, and classical Chinese literature at Yale, Columbia, Barnard, Williams, U.C. Berkeley, the Smithsonian, the National Gallery of Art, Lincoln Center, the Metropolitan Museum of Art, Museum of Fine Arts of Boston, the BBC, among other cultural institutions.
Ben Wang taught Chinese and translation at Columbia University and New York University between 1969 and 1991.
This lecture will be in English.
Free admissions, but advance registration is required. To register, please click here.
Date: Saturday, May 2, 2015
Time: 2:30-4:00 pm
Location: China Institute, 125 East 65th Street, New York, NY 10065